Albertson Wedding Chapelette
Our NEW Gorgeous VIP Chapel is now open!
Our main chapel sells out fast. Book Now! However if you are planning to have a wedding with no more that 20 guests, then last minute ceremonies can be held in our NEW Chapelette.
Fridays and Sundays
$319/ 0 guests
$349/ 1 to 6 guests
$419/ 7 to 20 guests
Saturdays
$349/ 0 guests
$389/ 1 to 6 guests
$519/ 7 to 20 guests
Clear, Honest Pricing.
Applicable taxes are already included in prices.
50% minimum, non refundable deposit required to book.
If booking less than 2 weeks away, you must pay in full when booking.
  Own photographer requires an $80 photo pass. Click for details
•Luxurious Wedding Chapel
High ceilings, beautifully designed for a Rustic meets Glamourous look.
•The Wedding Officiant/Minister
Fun, meaningful weddings in English or Spanish. Or bring your own officiant OK.
•Wedding Coordinators
We help make your wedding experience stress-free
•Our Stylish Flower Decor
Save thousands of dollars in decor by marrying here
•Lux Bridal Changing Room
Arrive 30 minutes before the ceremony
•Crystal Chiavari Chairs
•Bluetooth Sound System
•Free Parking Access
•Unity Candle Ceremony
•Excellent Client Support
Add Instant Marriage License $85      (County Charge)
An authorized Notary Public can issue a confidential marriage license to you at our wedding chapel. You must have one valid form of identification such as: A non-expired Driver's license, A state I.D., Passport, Military I.D. or an official government I.D. from your country.  If you already have your confidential or public marriage license, just bring it in.  Questions on how it works? See our FAQ page or call us.
Notary Public Fee $30
There is a $15 fee for a Notary to validate your marriage license as a legal document. To order your marriage certificate via mail, there is an additional fee of $15 to validate the county clerk required "certificate of identity form".  Questions? Call us or see FAQ page.
Add Marriage Certificate $15 (Optional County Charge)
We give free instant temporary proof of marriage. But you should order a "marriage certificate" if you need official proof of marriage required for Legal Name Change, Military Benefits, Immigration Change of Status, Insurance Benefits, Joint Taxes and Home Loans. Bring a check for $15 payable to the "Registrar Recorder/ County Clerk" for a marriage certificate. This "certified copy" of your marriage license comes from the County Clerk 6-8 weeks after the ceremony. A photocopy of the completed marriage license will serve as instant temporary proof of marriage until you get the certificate. No Checking Account? We can write a check in your name for an additional $10 fee. Questions? See FAQ page. 
Mini Reception Add Ons
Add a mini – reception to any package above.
Mingle and mix with your guests in our NEW "True Love" next door to our mani chapel. Have some delicious finger foods, make a champagne toast, have your first dance and hear or make speeches.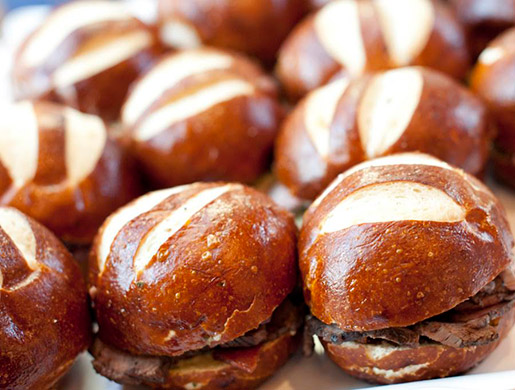 1 to 12 guests

VIP Silver

1 Hour

MENDOCINO'S MINI COCKTAIL BITES " SLIDERS" – 15 count


Choose 1:
Carved Steak and Applewood Bacon Bites
Shaved Roasted Turkey & Farmhouse Cheddar
Fennel Salami & Prime Honey Ham

MENDOCINO'S PERFECT BITES SKEWERS – 30 count


Choose 1:
Gioia Mozzarella Caprese Skewers
Chili Rubbed Chicken Skewers
Turkey Meatball Lollipops
Fresh Veggie Platter
Flavored Sparkling Water

Cupcakes & Cookies

8 Wedding gift bags

Sparkling Cider Toast

* All Packages include 2 Decorated tables with White Linens and Silver Sequin Runners
** All Packages include Delivery/set up/breakdown/cleaning fees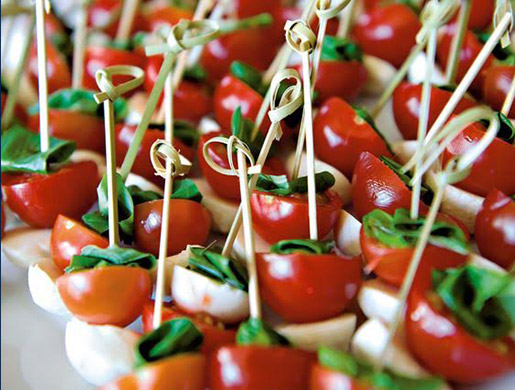 13 to 24 guests

VIP Gold

1.5 Hours

MENDOCINO'S MINI COCKTAIL BITES " SLIDERS" – 45 count


Choose 2:
Carved Steak and Applewood Bacon Bites
Shaved Roasted Turkey & Farmhouse Cheddar
Fennel Salami & Prime Honey Ham

MENDOCINO'S PERFECT BITES SKEWERS – 60 count


Choose 2:
Gioia Mozzarella Caprese Skewers
Chili Rubbed Chicken Skewers
Turkey Meatball Lollipops
Fresh Veggie Platter
Flavored Sparkling Water

Cupcakes & Cookies

20 Wedding gift bags

Sparkling Cider Toast
* All Packages include 2 Decorated tables with White Linens and Silver Sequin Runners
** All Packages include Delivery/set up/breakdown/cleaning fees
Questions? Call or TEXT US:

(855) 933-4652