Located on trendy La Brea Avenue near Beverly Hills & The Grove.

Note: You must be over 18, have a valid ID and must already be living together to qualify for a confidential marriage license (no witnesses are required)
We issue confidential marriage licenses which once executed, are legally binding. We at Albertson Wedding Chapel are all Notary Publics. We are appointed public officials for the Secretary of State of California. We are regulated by and work under the direct authority of the Registrar-Recorder/County Clerk of Los Angeles.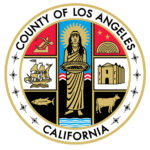 Health Insurance Benefits,  Social Security Benefits,  Mortgage & Housing Benefits,  Inheritance Benefits,  Banking & IRA Benefits,  Marital Tax Deductions,  Legal Decision-Making Benefits,  Immigration Benefits, Paternity Child Benefits,  & Military Spousal Benefits*



Bonus Benefits: Inner-strength, purpose & joy.



Albertson Wedding Chapel in Los Angeles
Established in 1974.
About

Albertson Wedding Chapel
Albertson Wedding Chapel is considered by local Angelenos as the best chapel in Los Angeles ( in terms of reviews, satisfied couples*, affordability, style, professionalism, ease of services, longevity in business).  Albertson Wedding Chapel has offered simple yet meaningful intimate wedding ceremonies daily since it opened in 1974.  It is a local family business spanning two generations. The chapel offers a wide array of pro services from photography, videography, fresh florals, instant legal marriage licenses issued then recorded with the county clerk and micro-wedding receptions.  The team is made up of specialists, designers, film makers, officiants, stylists, photographers and 'true romantics'.  The wedding ceremonies are fun, elegant events worth dressing up for…prepare for photos to be taken.  'The value there is superb.  Prepare to save a significant amount of money.'  from trip advisor.  
Our prestigious wedding chapel is meticulously clean. Enjoy natural light, candlelight, high ceilings, thoughtful details & luscious garden inspired floral design.
Take a tour >
Instant Marriage License. 

Skip the county clerk.



Avoid the hassle. 

We can issue your confidential marriage license here contactlessly on the same day with a valid I.D.

 See legal FAQ >
#1 Best Reviewed Chapel in L.A.

We are the best reviewed wedding chapel in Los Angeles.



Over 650 5 star reviews from Yelp, Google, The Knot, ZOLA, FACEBOOK & Trip Advisor

Edited video of your historic moment is

$379.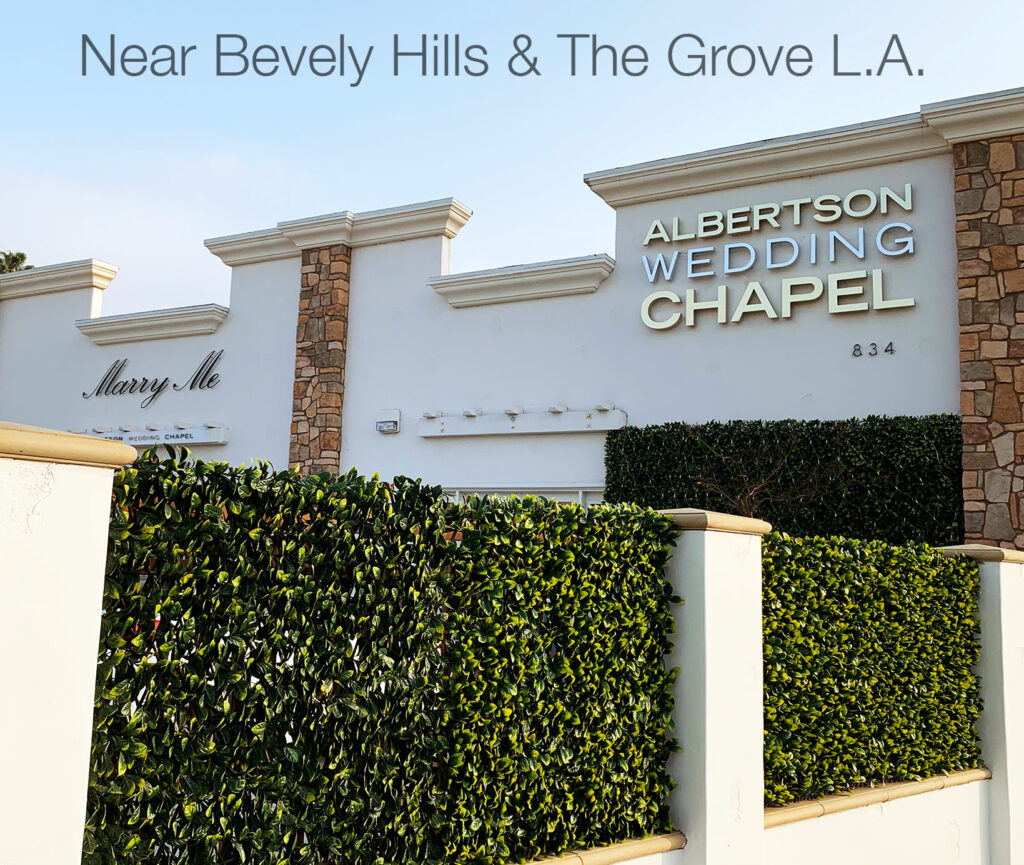 Our 46th year in L.A.

We know commitment.
 No one else can compare to your fiancé.  And no other wedding chapel compares to Us.  Albertson Wedding Chapel is celebrating 46 years of being the most trusted wedding chapel in Los Angeles since 1974.
All services are performed by reservation only.



English, Spanish, Italian, Russian & Tagalog spoken