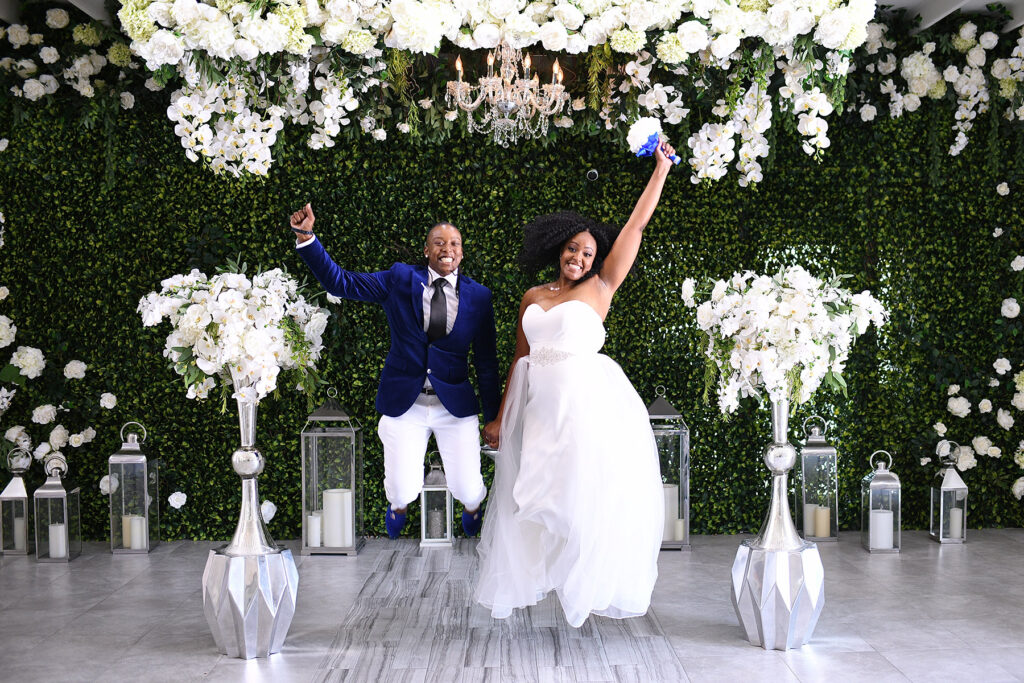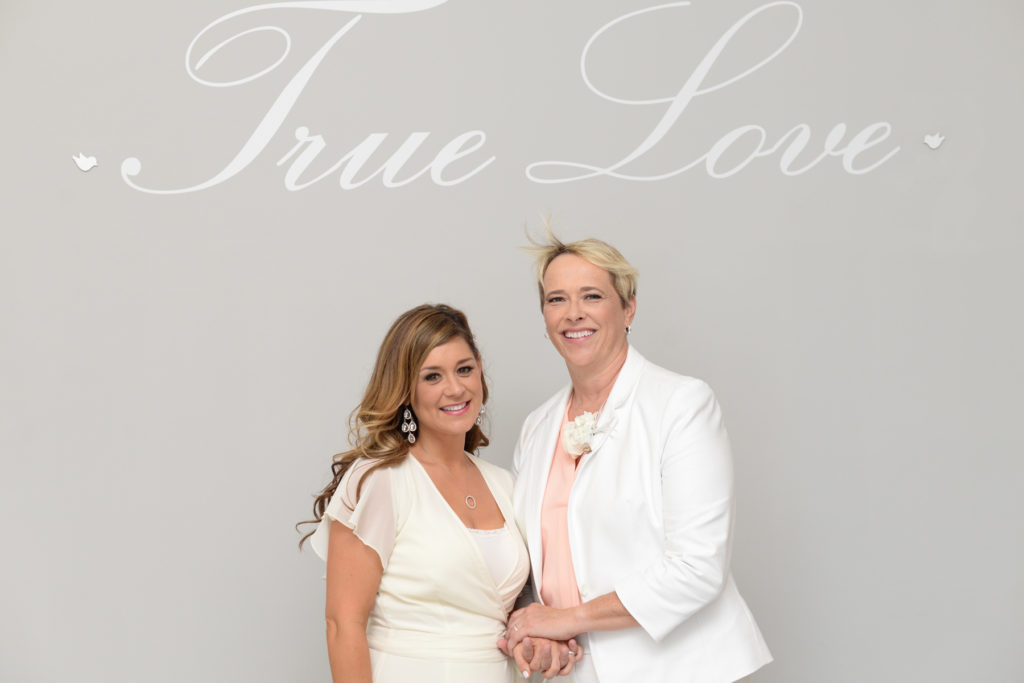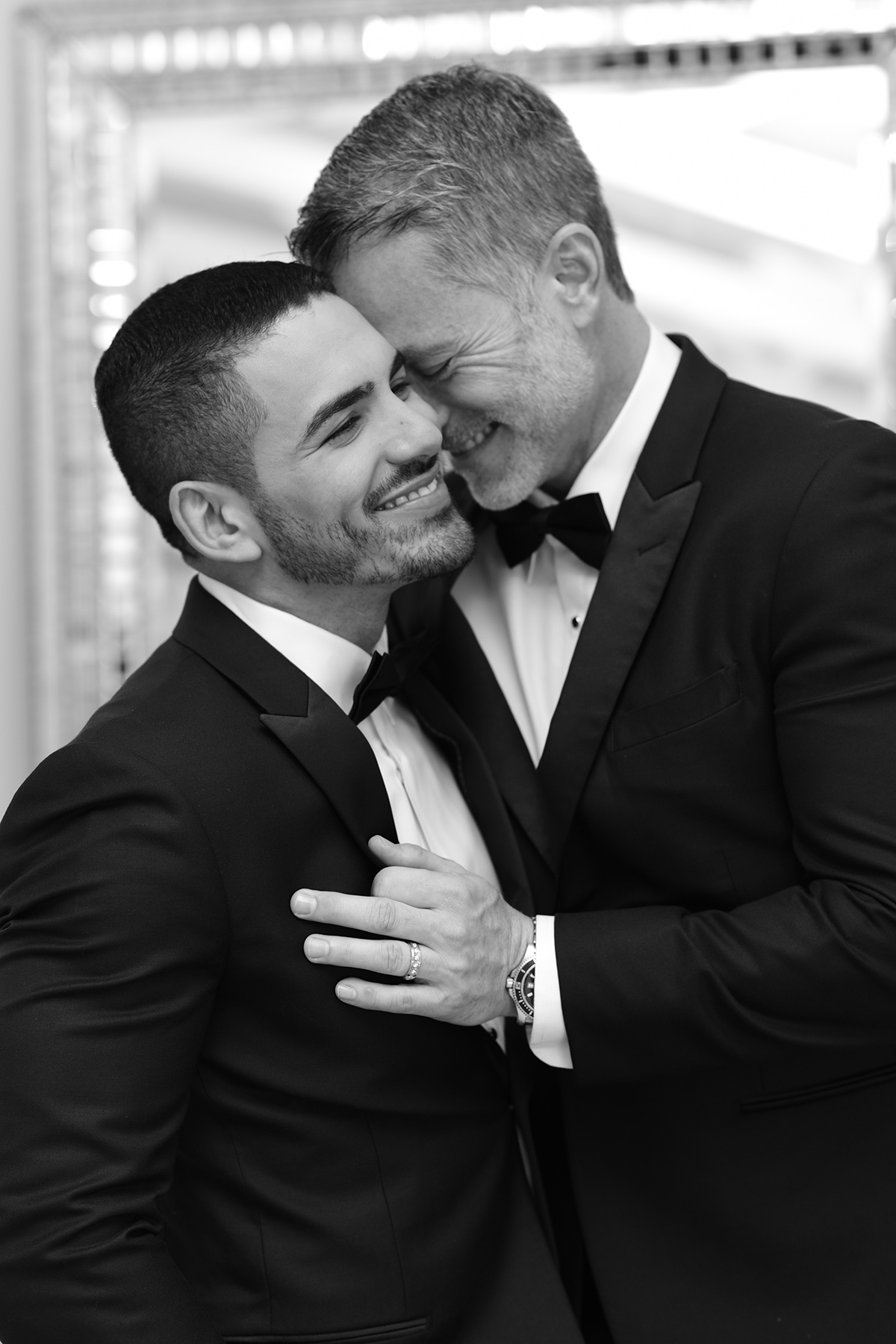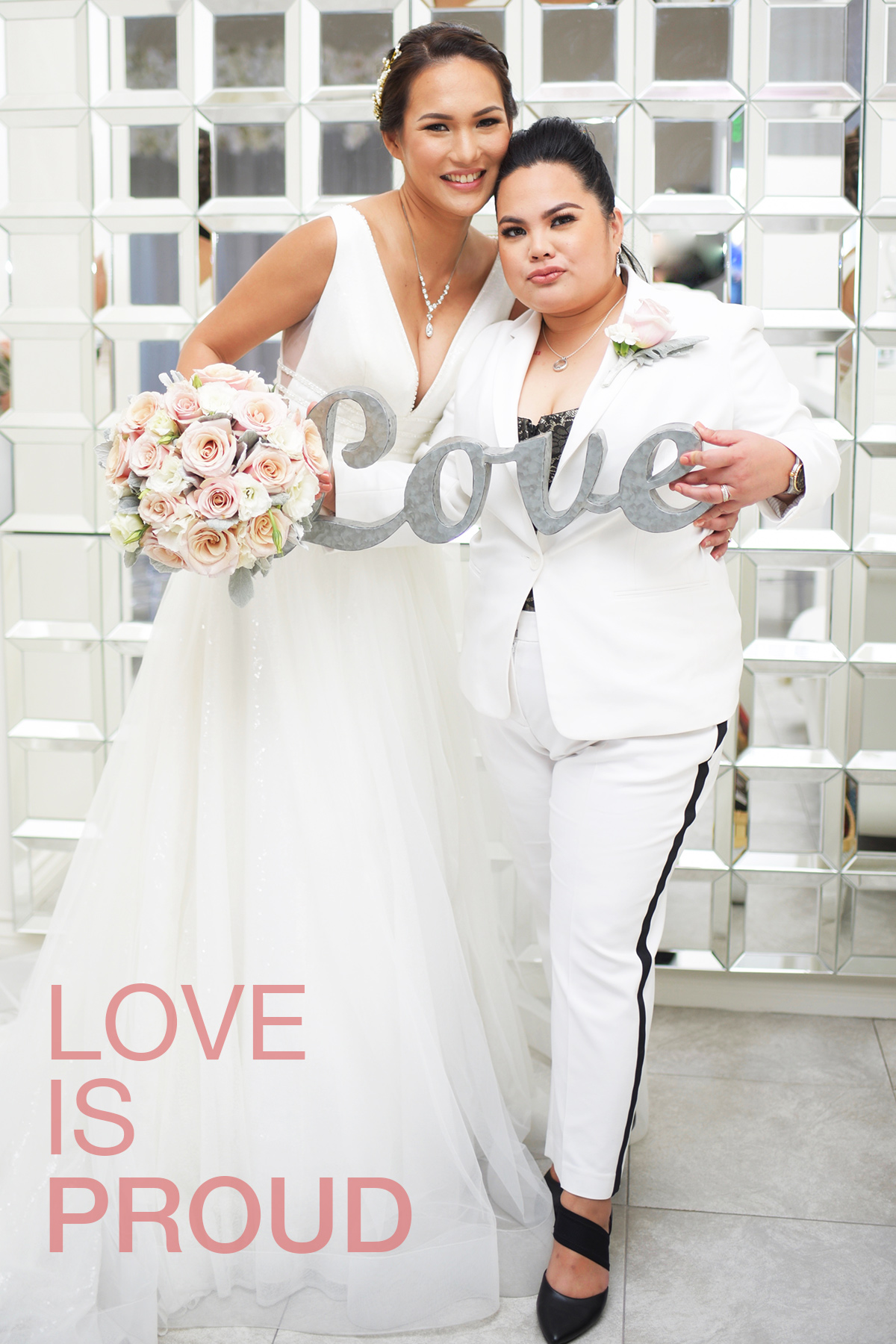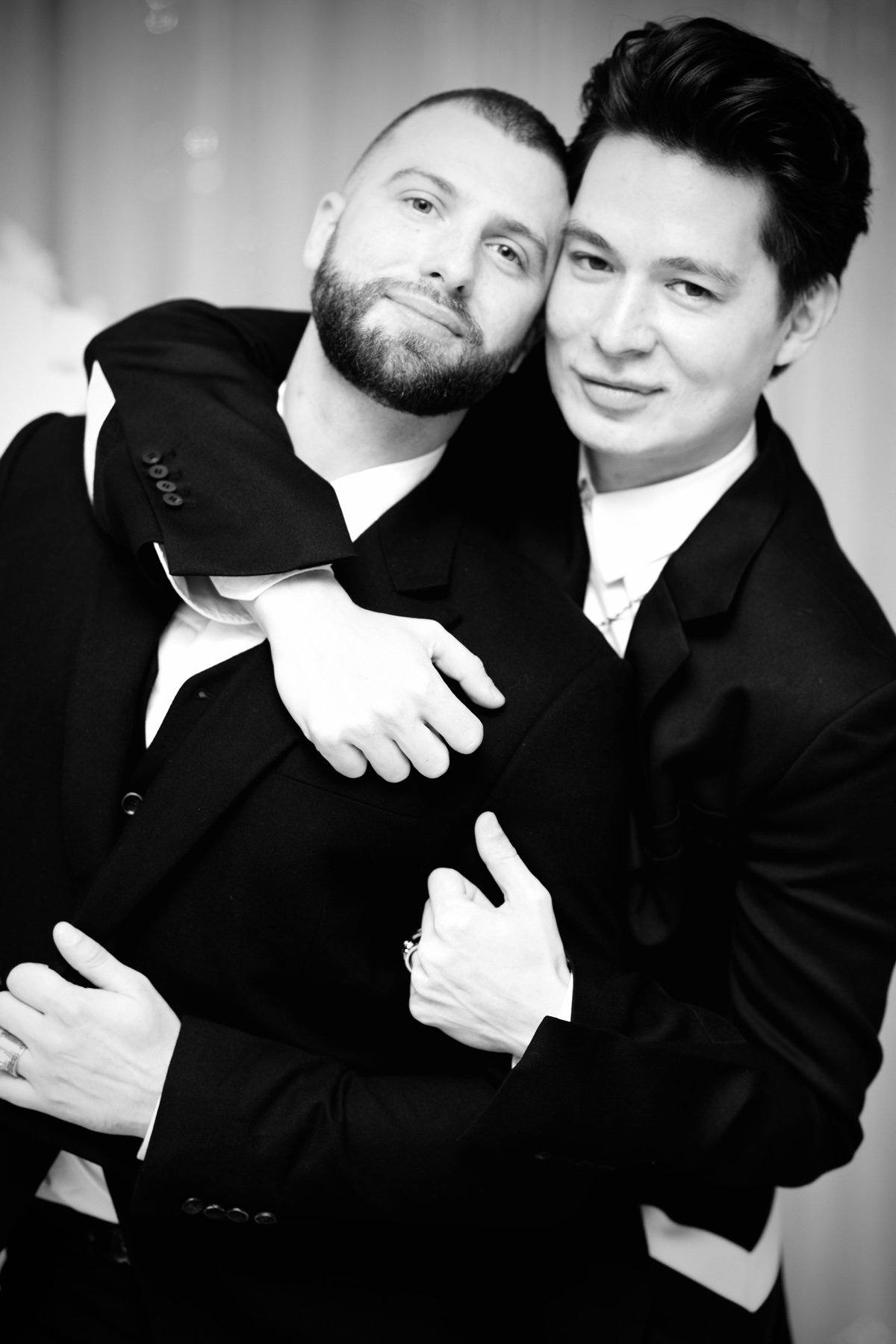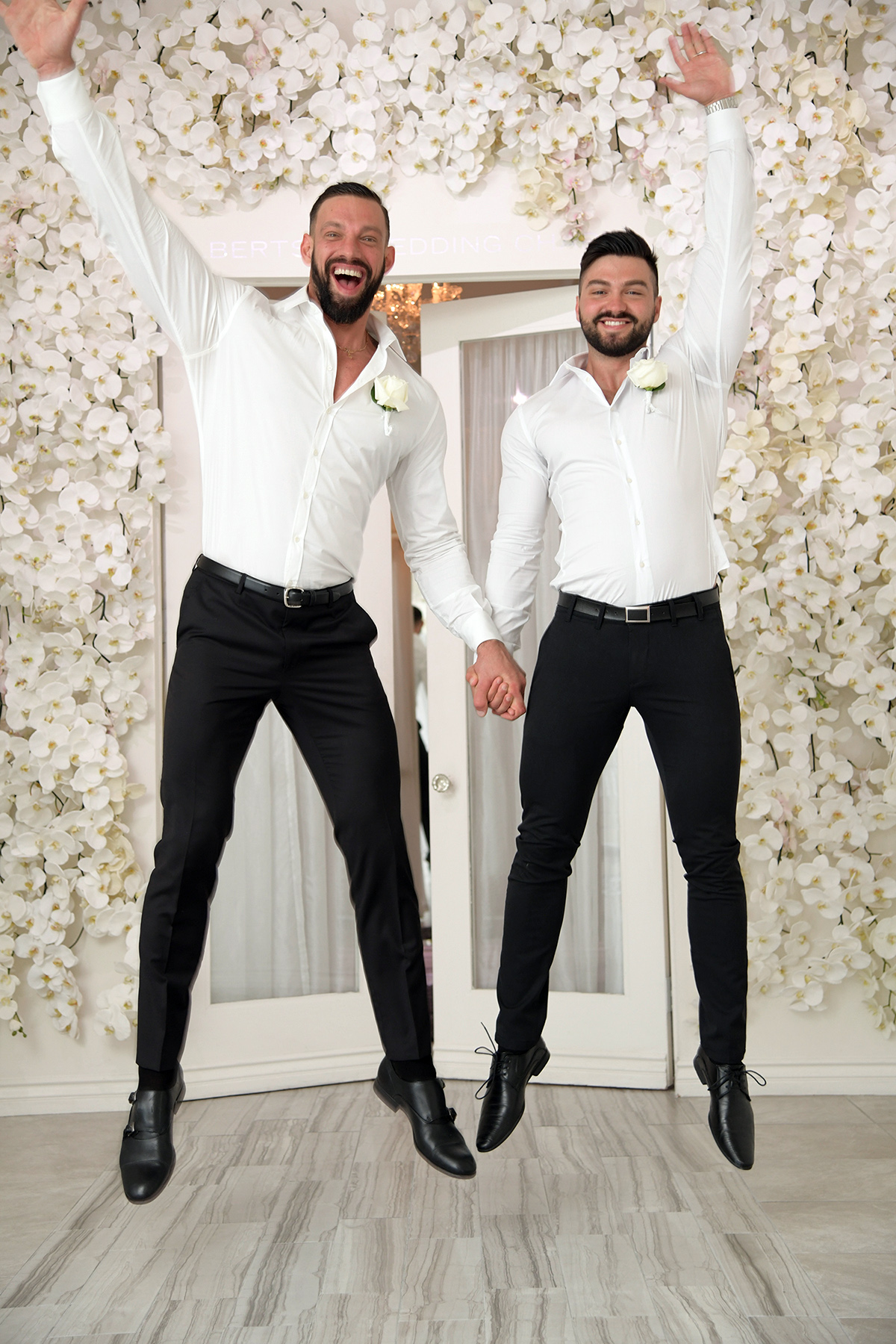 Same Sex Weddings in L.A.'s Top Wedding Chapel
Albertson Wedding Chapel is a long time champion of Love in all forms.  Same Sex Weddings are 100% legal in the state of California. We believe in the simple equation that LOVE + LOVE = Love. Albertson Wedding Chapel has been L.A.'s Top Wedding Chapel for 46 years and we are proud to serve the LGBTQ community. A same sex wedding ceremony focuses on the four valuable principles of married life -patience, love, trust and kindness. A same sex wedding ceremony can be a simple wedding or a formal wedding.  The wedding officiant will guide you through the wedding ceremony including the consent (the I do's), vows (the I promise ) and the exchange of wedding rings.  Optional unity candle service included.  You may add your own personalized wedding vows to the civil wedding ceremony to help further personalize your wedding. You may also bring your own choice of music for the wedding march.
We embrace your love for one another and your individuality.  Feel free to specify what pronoun to use during the ceremony (bride, groom, spouse etc). Please let the officiant know before the ceremony starts.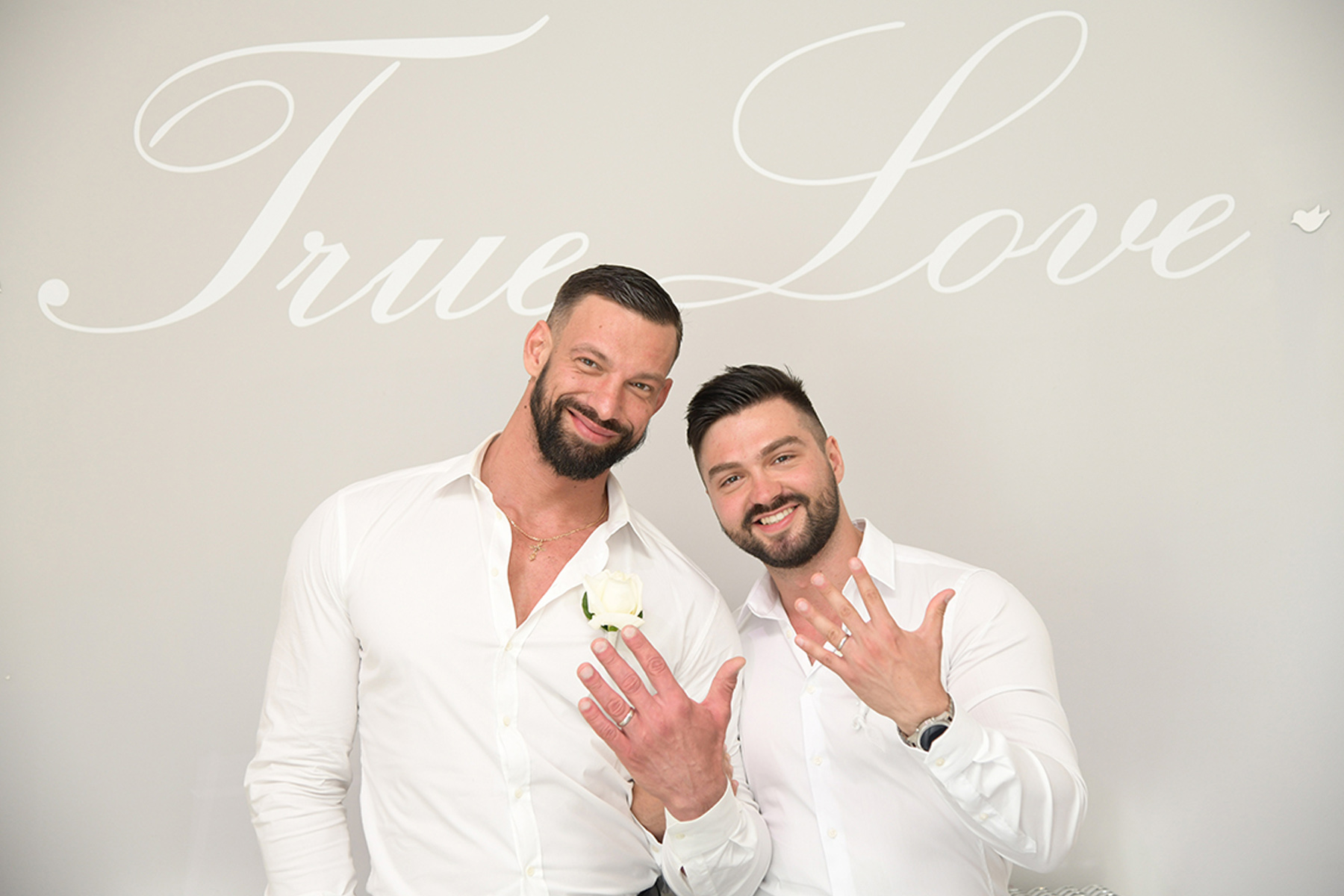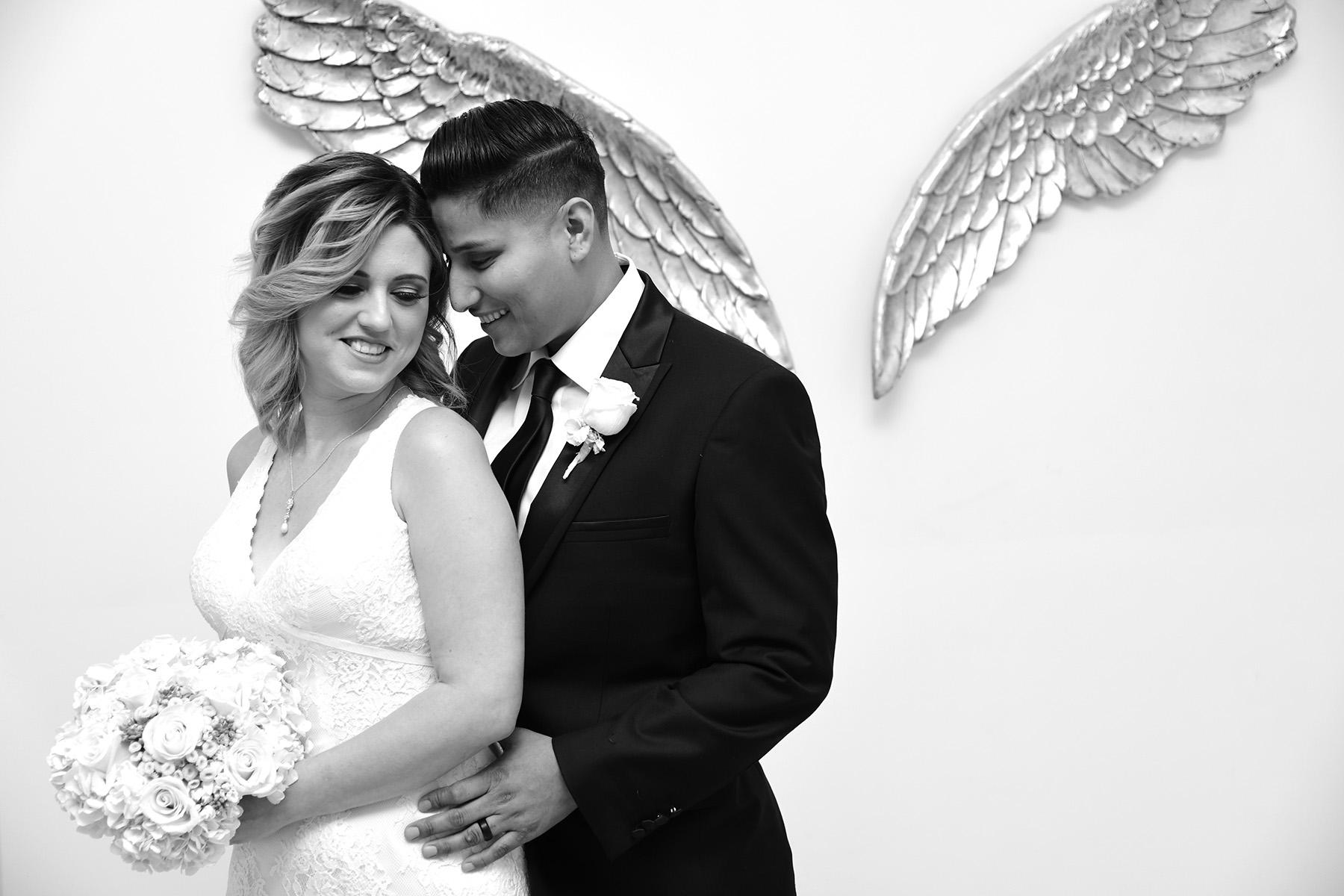 Prices include: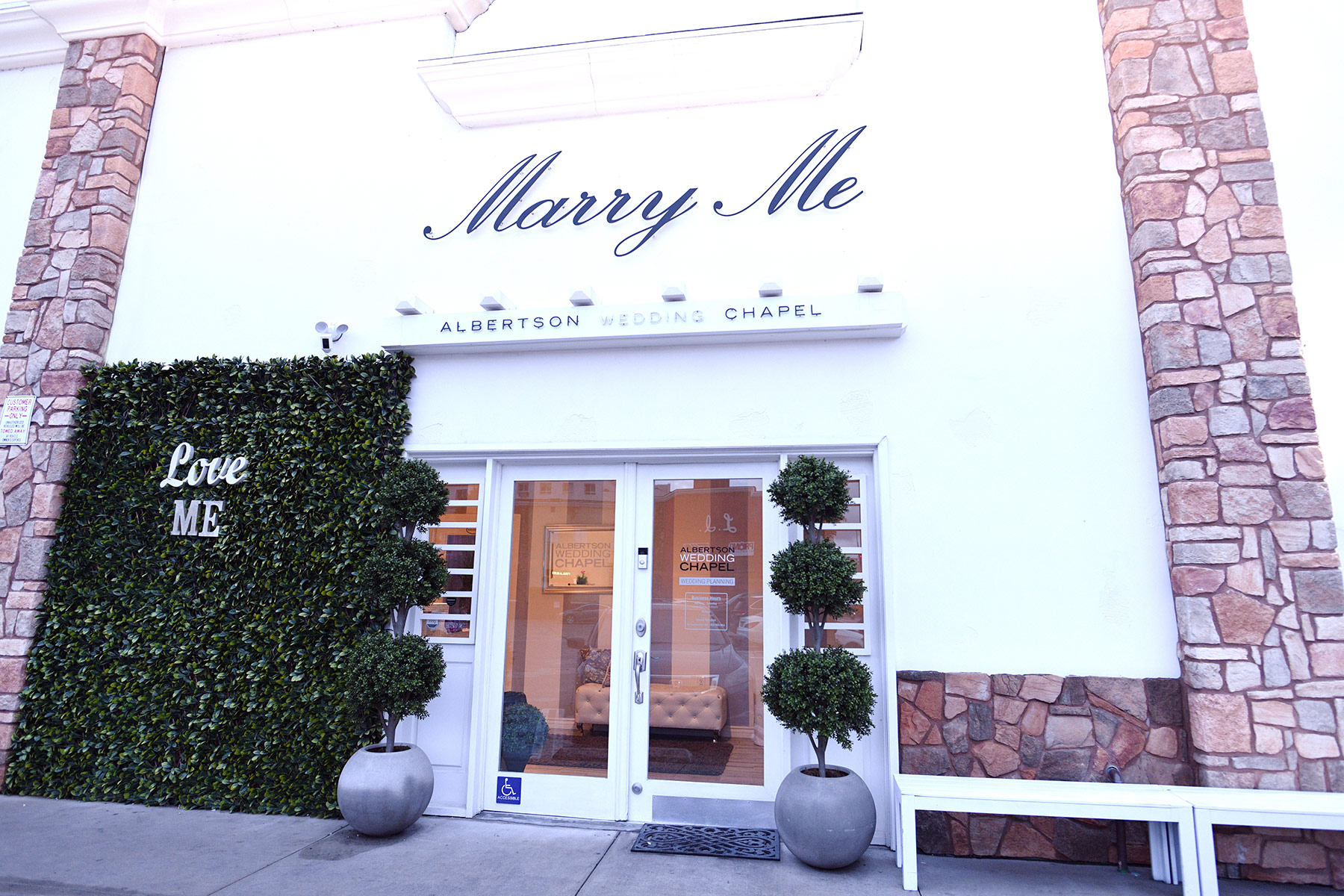 • Our Amazing Wedding Chapel
Natural light, high ceilings, beautifully designed with luscious florals, greens, silver metallics & crystal. 
• Pro Wedding Officiant or Minister 
In English or Spanish
A heartfelt wedding ceremony: civil or religious by request. Or bring your own ordained wedding officiant OK. 
• Stylish Flower Decor
Decor included. Save thousands.  We're the only wedding chapel in L.A. worth dressing up for.
• Color Lighting by HUE
Themes:
natural light
,
lavender mist,
blush,
pink
• Unity Candle Interlude & Romantic Candlelight
For Ceremonies booked after 5pm
• Private Bridal Room
Arrive dressed and ready or you can arrive 30 minutes before your wedding to slip on your dress.
• Your Wedding March
Walk down the aisle in style. Ask for a special song request we can stream from Apple Music.
• FREE HD WEBCAM by NEST upon request
With our Livestream link your family can watch you marry from anywhere or set up your own devices for zoom or facetime for a tighter shot.
• Purified Air
HEPA air filtration throughout.
• FREE Parking
We are the only wedding chapel in L.A. with free parking.



Ceremony Rates:
Weekdays* & Sunday Rates
Saturday Rates

License Fees:
Add a Marriage License $85  (County Fee)
We can issue your "Confidential Marriage License" at our wedding chapel. You must present a VALID form of I.D. such as: Non-expired Driver's License, State I.D., Passport, Military I.D., Matricula Consular Card, U.S. Certificate of Naturalization or an official government I.D. from your country.  
Notary Public Fees total $45

There is a total of $45 in fees from a notary public to issue the marriage license and an affidavit required to order your marriage certificate.

Add Marriage Certificate $17 (own check) or $25 (cash/card)
Order a marriage certificate for proof that your license is recorded at the county clerk required for name change, healthcare, mortgage loans etc.  Bring a check for $17 payable to the "Registrar Recorder/ County Clerk". This "certified copy" of your marriage license comes from the L.A. County Clerk approx 8-11 weeks after the ceremony.  
All 

deposits

 and payments made are NON-REFUNDABLE.
• Worry-free booking guarantee •
You may postpone your wedding for up to 12 months from the wedding date in case of sickness or any reason.



Clear, honest pricing.  Applicable taxes already included.



Pay 100% in advance online or call us to pay a 50% minimum, non-refundable upfront payment. The balance would be due 1 month before the wedding.  Any renewal of vows saves 10% off the total. Military saves 5%.

All offers can not be combined.