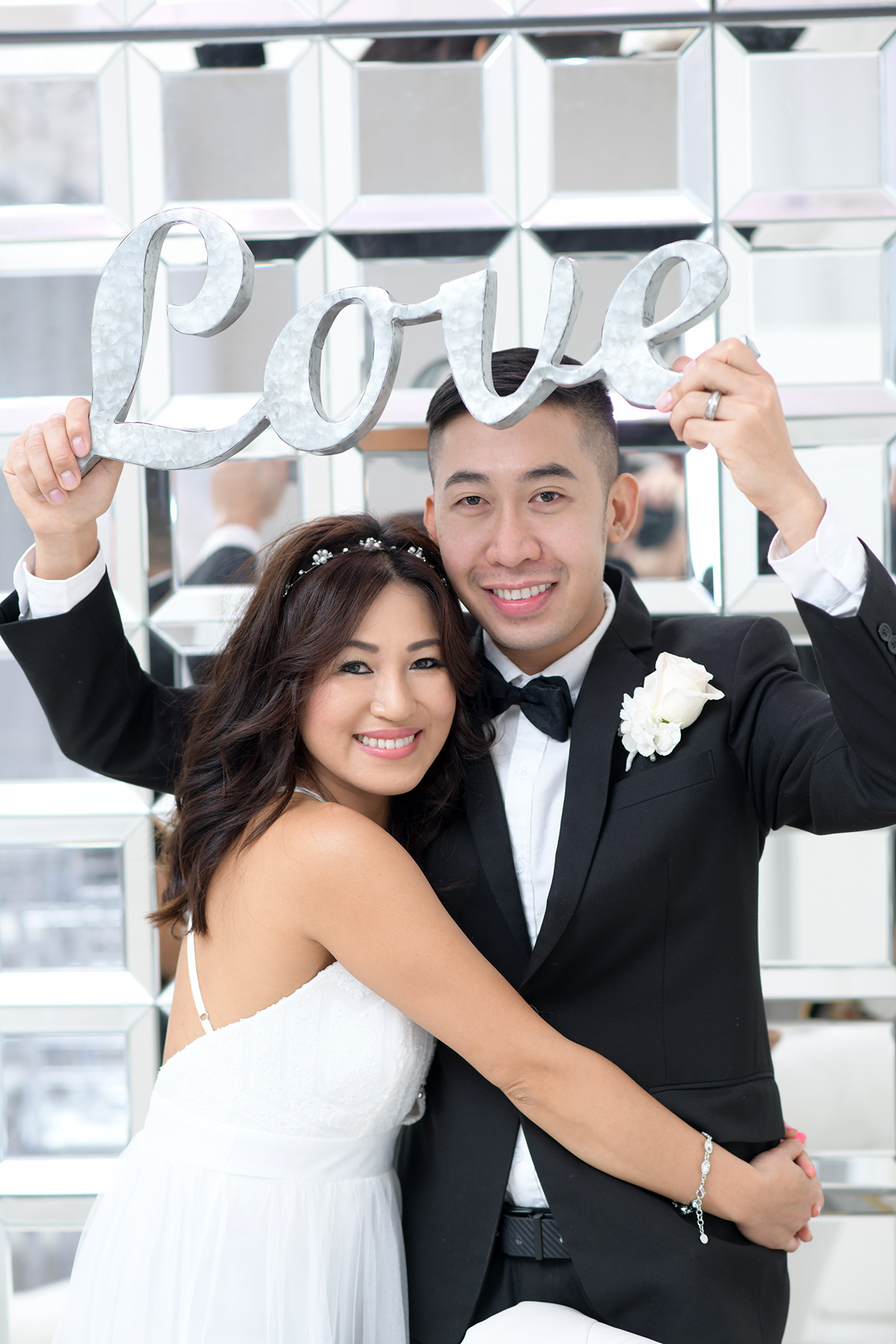 *Although we are a wedding chapel and not a church, you can request a Christian or Catholic style wedding ceremony.
 Hear a wonderful message on the subject of marriage, love, fidelity and the role of God in your married life. It differs from the civil ceremony which would have no mention of God or the word "Holy" as in "Holy Matrimony". The point of view of a Christian wedding ceremony is that God chose you to be together and brought you together specifically to be married; that it is his plan fulfilled. It is an uplifting and inspirational Christian wedding ceremony with prayers and blessings.
Prices include
•Luxurious Wedding Chapel
High ceilings, beautifully designed, natural light. Trendy Neighborhood. See Gallery
•The Wedding Officiant
Romantic spiritual ceremony performed in English or Spanish.
•Day of Wedding Coordinators
We help make your wedding experience much easier.
•Stylish Flower Decor
All set up and decor included. Save thousands.
•Color Lighting by HUE
Themes: Natural light, blush, lilac, twilight, pink
•Romantic Candelight
For Ceremonies booked after 6pm
•Private Bridal Room
Arrive 30 minutes before the ceremony
•Wedding March
Walk down the aisle in style
•Crystal Chiavari Chairs
•Bluetooth Sound System
Connect and hear your own playlist throughout
•Traditional Unity Candle
2 paths become 1
•HD WEBCAM
by NEST

 upon request

With our Livestream link your family can watch you marry from anywhere
Daily Rates
Sundays**
$349

/ 4 guests
$419/ 5 to 12 guests
$519/ 13 to 22 guests
$589/ 23 to 40 guests**
**Sundays can be up to 40 guests.
Saturdays
$349/ 2 guests
$479/ 3 to 10 guests
$579/ 11 to 20 guests
$629/ 21 to 36 guests
Monday thru Friday*
$289
$259

/ 2  guests
$349

/ 3 to 10 guests
$389 / 11 to 20 guests
$489 / 21 to 30 guests
*Closed on Tuesdays
Easy booking online, in person, or over the phone.
Applicable taxes are included.
50% minimum, non refundable deposit required to book. Balance due 3 weeks before the wedding.
Save 3% if you book at least 3 months in advance, paid in full at booking.  Military discount 5%. Cash payments can also save 4%* All offers can not be combined. Or marry now and pay later by getting instant credit from Square. Get pre-approved now.
License Fees
Add Legal Marriage License $85  (County Clerk Charge)
Our authorized Notary Public can issue a confidential marriage license instantly at the chapel. You must present one valid form of identification such as: Non-expired Driver's License, State I.D., Passport, Military I.D., Matricula Consular Card  or an official government I.D. from your country.  Or you can bring in your own marriage license.  Questions on how it works? See our FAQ page or call us.
Notary Public Legal Fees $40
There is a total of $40 in fees for a Notary Public to issue, validate and file your marriage license with the Registrar Recorder/County Clerk.  Skip those long boring lines!
Add Marriage Certificate $15 (own check) or $25 (cash/card)
We give free instant temporary proof of marriage on the day of. But you should order an official marriage certificate needed as proof of marriage required for Immigration Change of Status, Military Benefits, Insurance Benefits, Legal Name Change, Joint Taxes and Home Loans. Bring a check for $15 payable to the "Registrar Recorder/ County Clerk". This "certified copy" of your marriage license comes from the County Clerk 6-8 weeks after the ceremony.  If you have no checking account available the price is $25 cash/card.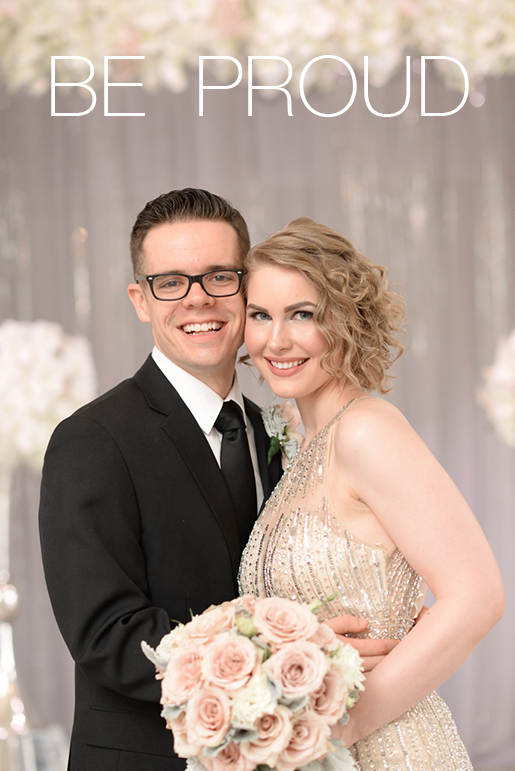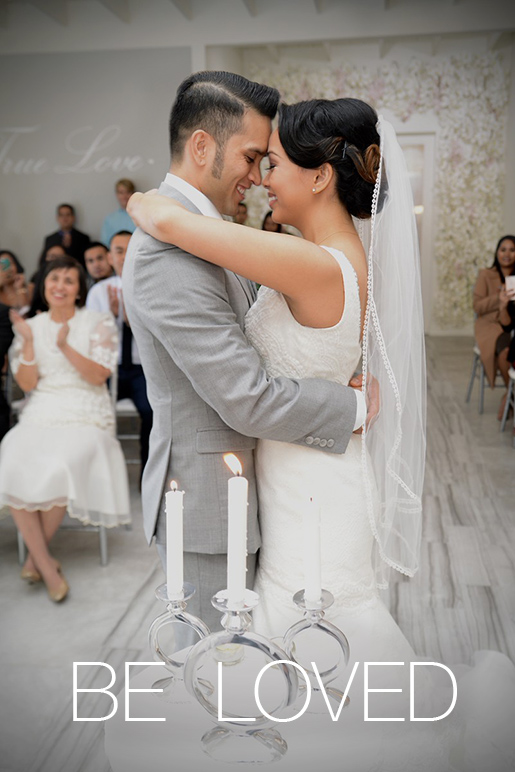 This is a wonderful Catholic style wedding ceremony that will please and inspire you and your family. The ceremony is a bit longer than a civil wedding ceremony and it is a lot more formal and serious.  This ceremony is especially tailored to Latino and Filipino wedding traditions. You may bring primary and secondary sponsors for your Arras ( coins ) , Lasso (chord ) and Unity Candle.  Since it is taking place at our wedding chapel, you do not need to have had your first communion or confirmation completed.  6 months of seminars prior to the wedding are also not required.  This a wonderful idea for a Sunday wedding before Sunday Brunch.